Wal Mart, Chetumal Style

Email

Print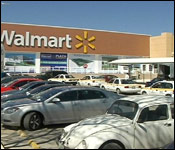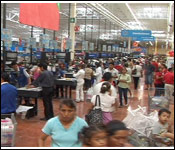 Over the past 5 years, we've seen Chetumal experience an explosion in commerce – and now Belizeans shop at the mall and Sam's Club instead of ISSTE and Super San Francisco.
And now there is a new player to put even those in the back seat; that's because Wal Mart has now opened in Chetumal. Monica Bodden went north last Tuesday for the opening to see what Wally World Mexico – style has to offer. We warn you were were not allowed to freely tape inside the super-store – but here's what we discovered:…
Monica Bodden Reporting
It is the world's largest public company – with eight thousand, five hundred stores in 15 countries.
Last week one more was added to that list – when Walmart opened its doors for business in Chetumal. This was what it looked like – as crowds of people gathered both inside and out to check out the store for the first time.
Luis Doncel, Business Manager – Walmart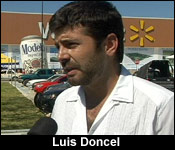 "It is going to be open every day from 7 am until 11 pm. Today is the great opening and it is absolutely pack and the parking is like kind of a mess because of the first day, we have to learn how to organize the taxi and the parking lots, from today and onwards we are going to be open 365 days a year. I think it was a big expectation because it's the first Walmart in Chetumal and at the same time we think it's going to be the only Walmart in Chetumal in the coming years. According to the population the market will be close in the next 5-7 years for a new mall to open, so we consider it was a great deal to install in here."
Construction of the commercial premises started 5 months ago.
Luis Doncel, Business Manager – Walmart
"The construction of the commercial premises started 21 of September and was finish yesterday and Walmart the shop started 24th June and was finish 7th of November."
And even though Walmart is the main store, there are 39 other commercial premises own by different businesses.
Luis Doncel, Business Manager – Walmart
"Different type of business models like optics, like coffee shops, photo studios, banks, food court and in the corner opposite we will be having a petrol station and a food place which is still not define."
And how will Walmart benefit Belizeans?
Luis Doncel, Business Manager – Walmart
"It's a very important market for Chetumal. This mall has been organized according to the expected population of Belizeans coming to Chetumal, otherwise the market size should be considered smaller. This opening of Walmart was taken into the Belizean population account."
Monica Bodden
"Will this be competing with the Corozal Free Zone?"
Luis Doncel, Business Manager – Walmart
"I don't think so because the clients are different. The Corozal Free Zone, mostly Mexicans and foreigners go there to buy a certain amount of products in bulk, and the variety of products is also different. Everybody looks for the best price and quality and for some products its better in Corozal and for some other products it's going to be better here so I don't think there is a direct competition in any way."
Wal-Mart is located on Avenida Insurgentes, up the boulevard from the Mall…
Belize News, Headlines Online, Weather, Newspapers, Radio Stations, Search, Instant